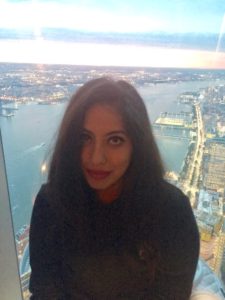 Life Architecture & Coaching 
Coach Mini Bhatia spent close to 7 years in the corporate world – headhunting mid to senior level candidates within the global investment bank, IT consulting and FMCG sectors. Just like yourself, she too has been through transitions, dealt with emotions, failure, hit "rock-bottom", experienced life changes – but always, always managed to pick herself up, find lessons, inspirations and sunny sides to every dark color.
She leverages her high EQ with her practical solution – oriented mind-set to be our head Life Coach (Specialization in millennial coaching, spiritual coaching, relationship coaching, career coaching and holistic healing).
She helps you architect a method to madness – she's all about the solutions! She uses various tools (life coaching and spiritual healing tools) to help you see your own shine.
Contact her if you are struggling and trying to –
Overcome any obstacle / failure
Create a well structured plan to meet a specific goal
Deal with a difficult situation
Embark on the journey of self-reflection and self-optimization
Identify tools to attain equanimity and mental peace – Get rid of Anxiety!
Create and meet life goals one day at a time
Increase productivity
Release one's self from a rut
Make decisions with clarity
Re-define your values /priorities/purpose
Create magic!
Certified Professional Life Coach | Spiritual healer  | Recruitment Consultant