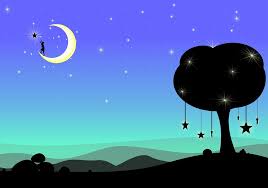 3- It gives you confidence, clarity and structure.
4- Seeing your goals and dreams on a board forces you to face the challenges daily – it makes you stronger!
5- Once you know who you are, what you want, you can keep adding to this list. It is your motivation and vision board. The universe will start to recognize this and give you what you want.
The Secret poses some good points based around the law of attraction.  The popular movie, The Secret, focuses on this law. The belief is around the idea that if you ask the universe for something, truly view it as feasible and have already acquired it, it will manifest into your life. The law of attraction focuses on leaving the work up to the Universe, and to have faith.
Once you get what you want – you add the next ambition and goal on the board. This should be a habit that you never stop. It's so easy to get consumed by your today – you're juggling so many priorities – the board will not only pump you up but also serve as a gentle reminder that you are a part of something HUGE and you are responsible to create your own happiness.
There is nothing magical about a vision board, but it's a realistic approach to make your dreams come true.
And when hard-work and determination enter the building and meet faith and trust – BOOM – that's when magic happens.