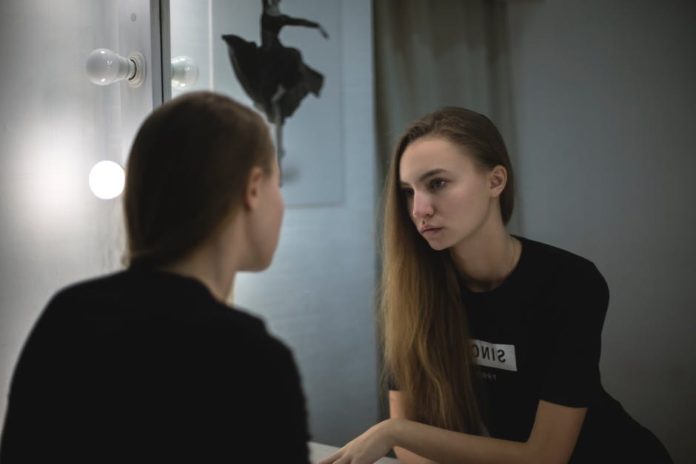 say your name out loud. Your full name. Stand in front of a mirror and do this. Now ask yourself – who am i? who is this person?
Observe your eyes, nose, lips, face, neck, chest, limbs, toes. Smile. Observe how your face looks when you smile. Observe your scars, your beauty spots, your stretch marks, your wrinkles.
Observe the structure of your body. Stand straight. Breathe. Observe yourself breathe.
Now its time to look within your body. Now you need to think about your heart, mind, lungs, bones, soul. As yourself what are you made up? What fills you up with joy and what kills your zeal?
If you dont get these answers, don't freak out! The answers will come to you. Just stay there. Don't give up. Did you come this far just to come this far? No, you came to soar higher than before.
You have come to a point in life where you have no one else standing in front of the mirror, it's just you. You are not defined by what your parents, teachers, family and friends think of you. It is time to introspect and look within.
We have spent so much time living the life we're supposed to live, that we forget to ask ourselves what defines us. All we need to do is – DEFINE our 3 big priorities.
Get a pen and paper ready for this list!