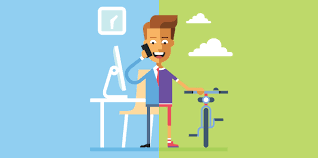 3. Yoga/Meditation: If you have a mind that's constantly thinking and wandering – making decisions, planning, strategizing or being creative – either way this means that you're a switched-on person. You're generally aware, and mindful of things around you.
Great, now channelize that. Why I think Yoga (either join to learn a bunch of different asanans or just do the evergreen Suryanamaskar) is extremely helpful – is because it is not only therapeutic, relaxing, but the stretching of the body mixed with silence of meditation can make you realize that you have to release and exhale all the unwanted thoughts from your system.
Sometimes we subconsciously hold onto things in the depths of our heart and soul (in forms of regrets/grudges etc) and allow them to wear us down without us even realizing it. So stretch, focus on your breathing, inhale and exhale, and let go. Clear the slate and start over fresh.