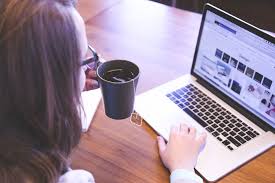 These psychosomatic disorders are as common as the common cold with this generation. It's so underlying that most wont even realize they suffer it. Only because it's so easy to distract yourself right? Well as long as the distraction is a healthy one, you're good!
The worst part is most of them don't want to believe / accept it until they have one of those scary anxiety / panic attacks that could be aggravated by almost nothing, so you suddenly realize you haven't spent enough time ''figuring yourself out'' or listening to the signs of your mind and body – you shoved it under the rug and now you have to go to a Psychiatrist to remind you how you feel.
This generation goes through the self-inflicted pressure of being the best version of themselves. They don't ''go with the flow'' like dead fish but are actually controlling the flow, setting their own benchmarks, thinking out of the box and blazing their own trails! But ask a millennial what he or she goes through when they have to optimize multiple platforms of technology, deal with competition, consider multiple job offers and handle the pressure of building on their idea and starting their own start – up. They juggle multiple balls, the various career trajectories, the multiple countries and cities one can live in, the scalability of the opportunities, the sacrifices and compromises they and their loved ones have to make, the long distance relationships and the heavy doses of intoxicants or pills needed to pull through those 36* hours days (where they have to take calls across various time-zones, hit the gym, socialize with clients, play a sport/hobby, party with friends and force themselves to at least get 5 hours of sleep).
It's exhausting. Challenging, sure, now is the time to fuel your fire with all these challenges, but still, it is exhausting, right? I am sure there is solution to this, the moment you accept it.
This is the generation that wishes their days were longer than 24 hours, not because they cannot manage their time, but because days and months and years are passing by too quick and they're trying so hard to 'get what they want' because they want A LOT of things. "To much information" a boon or a curse?
Every second of their day requires them to be constantly ''switched on''. We expect them to manage work, family, personal lives all in a days work.